Was getting close to the money in an $11 RUSH 135 man SNG and was looking for a double up.
Just look at how I busted out
1st hand all in pre flop.
OK so pretty bad, but it happens.
Very next hand I shove on the turn.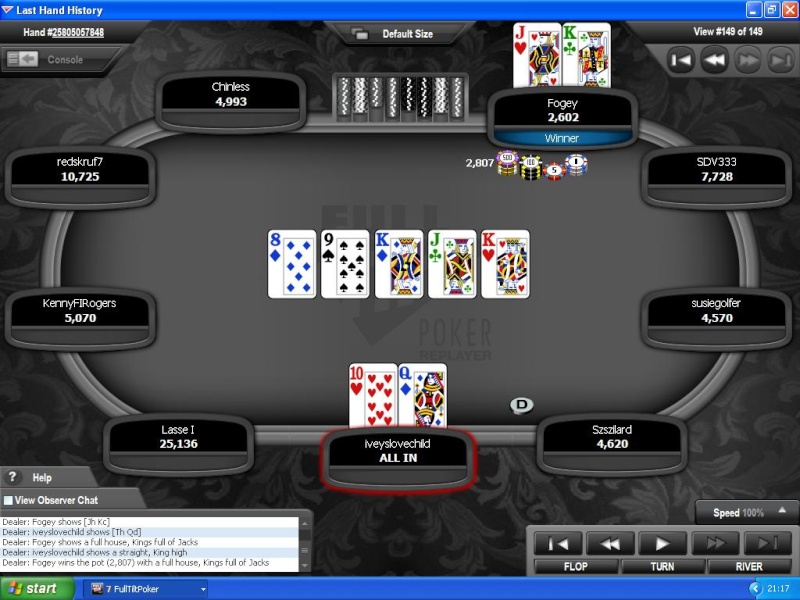 _________________
You have to lead a Horse to water, but a Donkey will follow you all the way to the river.