In the $10 Deepstack snoozer game on Full Tilt. I've been playing for 5 hours and built up a really nice stack. Got into a position to make the money and closing in fast for a minimum of $60 prize money.
I pick up AK UTG so I raise the standard 4 x BB.
The BB calls me.
Look at what happened...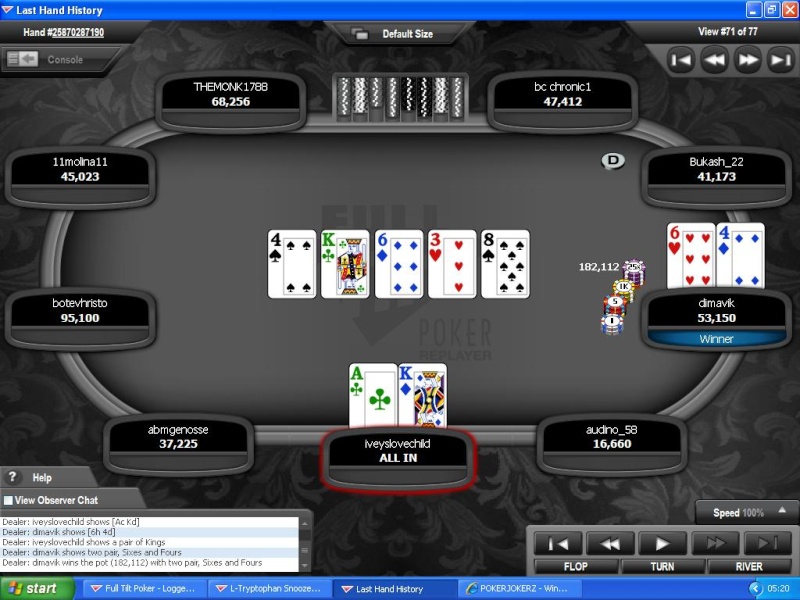 _________________
You have to lead a Horse to water, but a Donkey will follow you all the way to the river.