Played in the FTP Rush $2 rebuy MTT today and through luck, skill and sheer bloody mindedness I managed to finish a very creditable 6th place winning a cool $856.
Should have been over $1k but a lucky donk shoved into my BB when I was holding JJ. He turned over Q 6 and hit his Q. Then I folded 9 9 to two raises only to see them both go all in and a 9 hit on the flop.
But still a great result..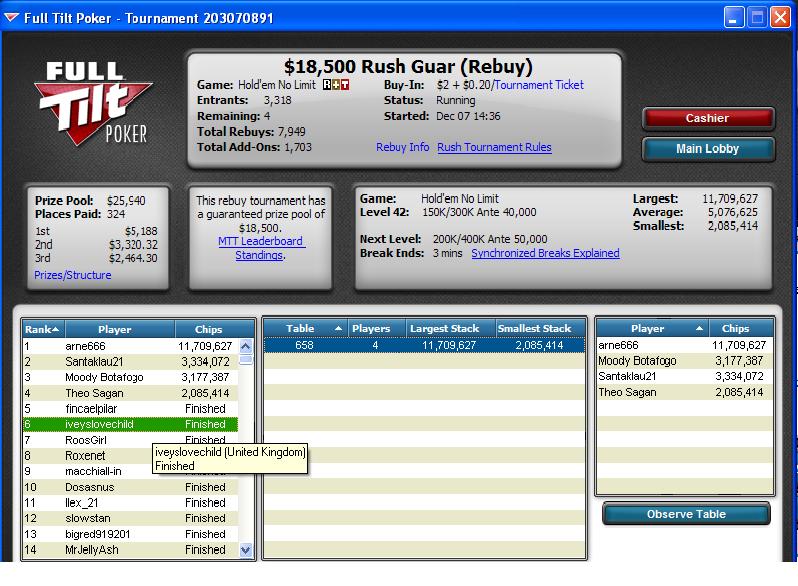 _________________
You have to lead a Horse to water, but a Donkey will follow you all the way to the river.